Client Relationship & Event Coordinator in Marbella
Are you an experienced event organizer and socializing expert with a wide network in Marbella who knows your way around the marketing field? We want YOU on our team! 
As a valued member of our team, you'll bring our clients' visions to life with your expertise in event organization and networking. Your extensive network in Marbella will be instrumental in forging valuable connections and partnerships to elevate the success of our events. 
With your exceptional socializing skills, you'll effortlessly engage with attendees, sponsors, and collaborators, creating an inviting and memorable experience for everyone involved. Your expertise in marketing strategies will ensure effective event promotion and attract a wider audience. 
*if you have a passion or knowledge in sports cars, arts, personal development, or spirituality is a plus! 
 Join our team and experience the perfect balance between an exciting career and an extraordinary lifestyle!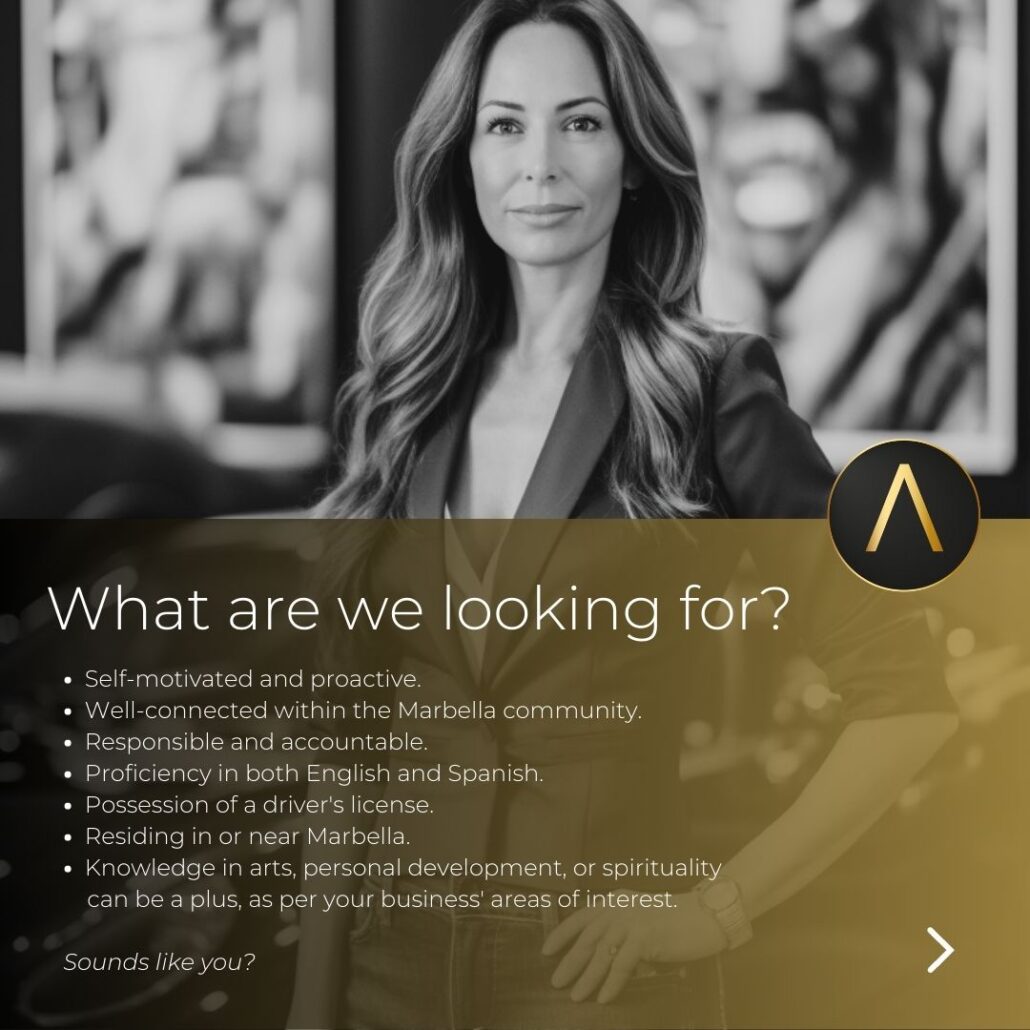 Self-motivated and proactive.
Well-connected within the Marbella community.
Responsible and accountable.
Proficiency in both English and Spanish.
Possession of a driver's license.
Residing in or near Marbella.
Knowledge in sports cars, arts, personal development, or spirituality can be a plus, as per your business' areas of interest.
What can you look forward to?
Thrilling Work Environment: Get ready to work in a team driven by passion, creativity, and the relentless pursuit of excellence.
Professional Growth: This part-time role comes with the potential to transition into a full-time position, presenting an excellent opportunity for you to grow professionally.
Making an Impact: Your work will directly contribute to the growth of our client's brands, making a tangible difference in their success.